India is continuously banning Bitcoin and cryptocurrency in the country, with recent bans targeting banks services involving crypto. This has led to a rise of decentralized exchanges and peer-to-peer platforms like LocalBitcoins India.
Register now on Binance, add 50$ and get 100$ bonus voucher!
India has banned cryptocurrencies again, in a move that targets Bitcoin and other currencies. The country has been very hostile to cryptocurrency for some time now. Read more in detail here: is cryptocurrency legal.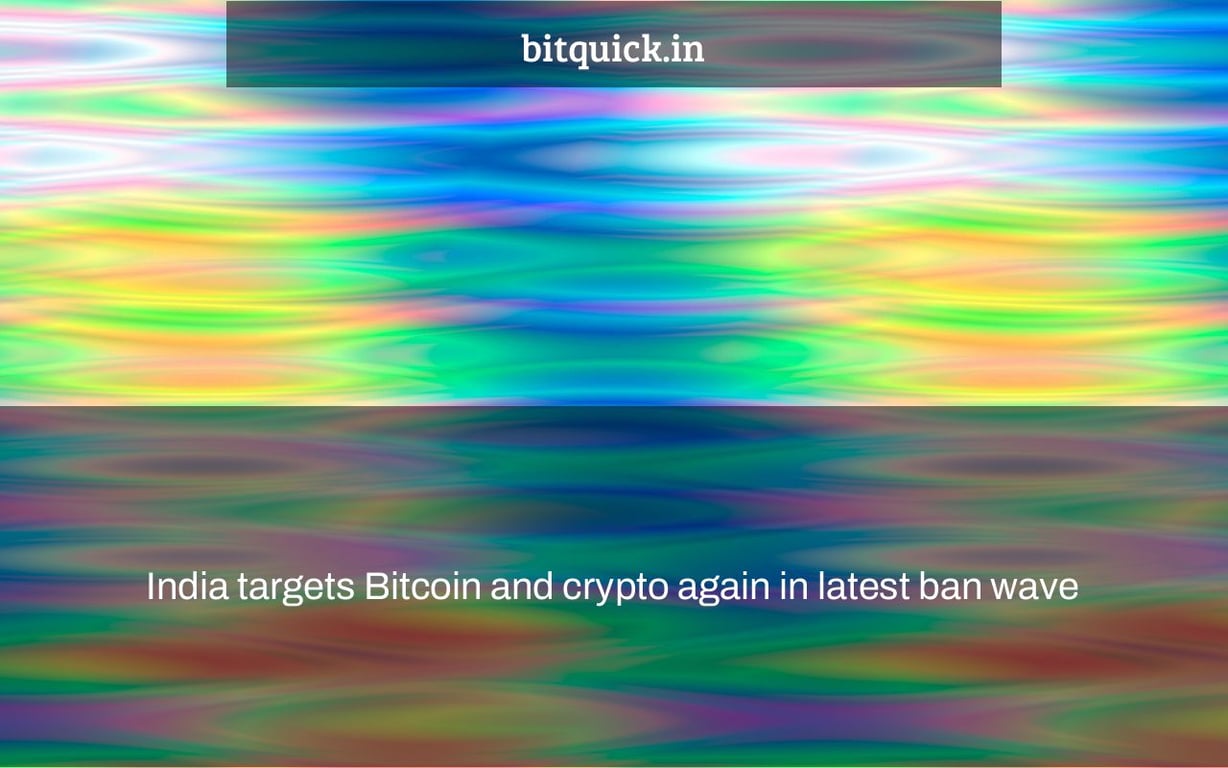 According to NDTV, when India publishes the new "The Cryptocurrency and Regulation of Official Digital Currency Bill, 2021" this winter, it may prohibit all major crypto assets. The government is also considering introducing a digital currency that is supported by the Reserve Bank of India.
"The Bill also wants to outlaw all private cryptocurrencies in India, although it makes several exclusions to encourage cryptocurrency's core technology and applications."
The restriction on cryptocurrency in India has sparked an outcry from the public.
According to Reuters estimates, India has around 15-20 million crypto investors, with a total crypto ownership of $400 billion. The announcement that the government is banning key crypto assets has sparked a reaction among crypto enthusiasts on Twitter, with many ardent crypto supporters harshly criticizing the government's attitude on crypto operations in the nation.
If true, this is a calamity that India does not need. By outlawing all private crypto currencies, India is depriving itself of the opportunity to develop a new FinTech environment. Expecting anything more from GoI was, in any case, wishful thinking. https://t.co/6hYt2I4LxT
November 23, 2021 — Priyanka Chaturvedi (@priyankac19)
In India, there are concerns about bitcoin trading.
India's prime minister recently advised countries to ensure that bitcoin is not used to encourage unlawful activities that would "spoil its young."
"Take, for example, crypto-currency (sic) or Bitcoin. All democratic countries must collaborate on this to guarantee that it does not fall into the wrong hands, endangering our children." PM Modi announced this on November 18th.
Meanwhile, India's central bank has voiced worry over deceptive marketing that intentionally promote fraudulent bitcoin investment returns. Furthermore, authorities claim that cryptocurrency trading might lead to a rise in money laundering difficulties, which could jeopardize India's financial system.
Register now on Binance, add 50$ and get 100$ bonus voucher!
Gain a competitive advantage in the cryptoasset market.
As a premium Edge member, you'll get additional crypto insights and context in every story.
Analyses of the whole chain
Snapshots of prices
a little more context
For just $19 a month, you can become a member right now. Examine all of the advantages.
Like what you've seen so far? Stay up to date by subscribing.
Watch This Video-
Related Tags
future of cryptocurrency 2021
is crypto the future
why is cryptocurrency valuable
Register now on Binance, add 50$ and get 100$ bonus voucher!